Finding jobs in the United Kingdom: What to Know and Where to Look
The United Kingdom has a lot of great opportunities for those seeking jobs, but if you're not careful about where you apply, you might end up with nothing to show for your efforts. Here are some tips on finding the right job in the right place.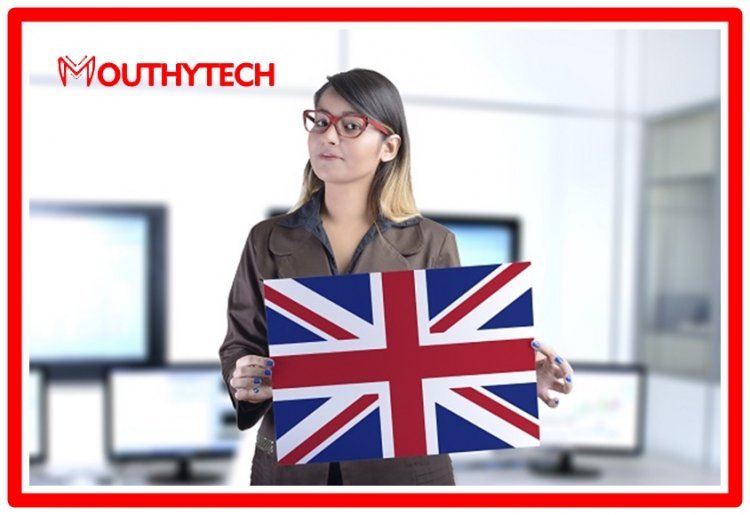 If you're planning on moving to the United Kingdom, finding jobs in the UK won't be your only task. You'll also have to get your visa and make sure you understand UK employment laws—but thankfully, plenty of resources are available to help you through the process. Here's what you need to know about finding jobs in the UK, where you can go to learn more, and what type of visa you may need based on your situation.
How to find employment in the UK includes details on the current job market, open positions, British work visas, and locations where opportunities are available. With a strong economy and several major cities housing significant businesses, the UK has historically been a sought-after location for employment. However, regulations are altering due to the nation's impending departure from the EU at the end of 2020.
Work in the UK and What you need to Know;
The job market in the UK
According to the Office for National Statistics (ONS), the overall unemployment rate in the UK was 3.9% in May 2020. This is the lowest it has been for 40 years. However, this is partly explained by the growth of zero-hour contracts, which have more than quadrupled over the last decade to 896,000 in 2019.
Economic growth is concentrated in London and the southeast; unemployment is higher in the north of England, Scotland, Wales, and Northern Ireland. The London job market is booming with ten times more jobs on offer than the next best area of the country, but there's a lot more competition for those jobs.
The most significant sectors in the UK in terms of the number of employees, according to the 2018 ONS Business Register and Employment Survey, are:
wholesale and retail
healthcare and social work
administration
education
scientific and technical
manufacturing
hospitality
The largest UK-based companies in terms of market share in 2021 are:
Unilever (consumer goods)
AstraZeneca (pharmaceutical)
Royal Dutch Shell (oil and gas)
BHP (mining)
Rio Tinto (mining)
GlaxoSmithKline (pharmaceutical)
HSBC (finance)
However, public sector organizations tend to be the biggest UK employers, with the NHS, the British Army, and the Department for Work and Pensions (DWP) having the most employees in 2019.
Job vacancies in the UK
The UK government website publishes and regularly updates skills shortage occupations on the website. The shortage list in August 2020 includes:
scientists (biochemistry, physics)
engineers (civil, mechanical, electrical)
IT (analysts, systems designers, programmers, web designers, software developers)
medical (practitioners, psychologists, radiographers, nurses, vets, occupational therapists)
education (secondary school teachers)
graphic designers
skilled chefs
Job salaries in the UK
The UK national minimum wage is updated each year. From April 2020, it stands at:
£8.72 per hour for employees aged 25 and above;
Between £4.55 and £8.20 per hour for employees aged 18–24;
£4.15 per hour for apprentices
Average UK salaries vary significantly in the UK according to factors including job sector, region, gender, and skill level. In 2019, the median weekly wage for a full-time worker in the UK was £585. The gender pay gap stood at 8.9% in 2019.
British work culture
Most UK businesses still have clear hierarchies, with managers controlling teams of people and the majority of decision-making. Effective team leadership and maintaining positive employee working relationships are crucial management qualities.
Within the team, cooperation is highly appreciated. After work, it's typical for employees to visit a bar or pub for a drink. The British enjoy attending plenty of meetings. While they might have an informal tone and are often preplanned with a plan, everyone departs with a defined job.
Ways of Working
In many ways, finding a job in the UK differs from finding one elsewhere. The internet has made it easier for people worldwide to find work. But there are some key differences you should be aware of when searching for a job or if you're planning to move here. This post will give you an overview of what you need to know about working in the UK.
UK labor laws and labor rights
In the UK, written employment contracts are the standard, and every employee is entitled to one upon request. After you have signed the contract, your employer cannot change the terms and circumstances of your employment. Your employment agreement should include information on:
Your weekly working hours. For full-time workers, these are typically 35-40 hours per week. The maximum working week is 48 hours, although employees can choose to work more;
Your annual leave entitlement. This is a minimum of 28 days for full-time employees, including the eight UK public holidays;
The notice period for termination of the contract.
Job notice periods depend on the length of the period employed by the organization. It currently stands at:
At least one week if you have been employed for between one month and two years;
One week for every year if you have worked for between 2–12 years;
12 weeks if you worked for more than 12 years.
How to find jobs in the UK
Expatica jobs
Check out Expatica's UK job pages to find a constantly updated selection of jobs throughout the UK in various sectors.
EURES
If you're from the EU or the European Free Trade Association (EFTA), you can still look for a job in the UK through the EURES (European Employment Services) website. EURES is a job portal network that the European Commission maintains, and it's designed to aid free movement within the European Economic Area. As well as looking for work, you can upload your CV and get advice on the legal and administrative issues involved in working in the UK.
However, due to Brexit, the UK ceased being part of the European Economic Area in January 2023. This means that EURES services no longer apply after the end of 2022.
Public site
Find a job is the government-run online search engine for jobs throughout the UK. There are also Job Centers on the high streets of larger towns throughout the UK where you can browse job vacancies in person.
Job websites
General
You can browse thousands of full and part-time jobs, upload your CV and manage applications on websites such as CV Library, which is the UK's leading independent job board with nearly 200,000 live jobs across all sectors:
Adecco
Adzuna
Careerbuilder
Everyjobsite
Fish4
Gumtree
Indeed
Jobsite
Monster
Reed
Totaljobs
Trovit
Specialist
Caterer – hospitality, restaurants, hotels, pubs, bars, and catering
Charityjob – charities
Computer weekly – IT
CWJobs – IT
Design Week– design, branding, copywriting, artwork, exhibitions, graphics, interiors, furniture, and packaging
Exec Appointments – executive jobs
Hays – management and professional level jobs
Justengineers – engineering
Madjobs – marketing and advertising
Mandy – TV and film
Music Jobs– all aspects of the music industry, including performers, producers, teachers
Next Station – international applicants
NHSjobs – jobs in all sectors of the National Health Service throughout the UK, from medics and nurses, through administration to cleaning and services
Prospects – graduates
Splashfind – top 100 UK specialist job sites
Recruitment agencies
Most recruitment agencies specialize in a particular sector like IT, retail, childcare, or secretarial. Some agencies are headhunters who work for large companies to recruit executives and professionals on their behalf. Others are 'temping' agencies who can help you find temporary work in offices and retail, for example.
Newsprint and newspapers
The Guardian is one of the finest places to find graduate and professional employment, particularly in education, housing, social care, marketing, government, and politics. Search online for jobs in all industries; each day's print edition focuses on a different sector.
Check out The Telegraph if you're looking for a professional position. For career opportunities in the charity and not-for-profit sectors around the UK, see The Big Issue's online job board.
Company websites
Look at company websites for available vacancies and the information you can use in making a speculative application. You can find out background information about the company and its rivals, as well as the name of the right person to contact if you're making a direct approach.
Look for the name of the person responsible for making decisions about hiring or the budget, not the human resources or personnel office. If the name is not on the website, send an email or phone and ask.
Consulates and Embassies
Look for employment openings in the embassy or consulate of your native country in the UK. No of the position, you will undoubtedly require excellent spoken and written English.
Networking
In the UK, networking is crucial since many positions are filled without ever being advertised through word of mouth. So, reach out to as many people as you can. Connect with individuals in your field by signing up for the professional networking site LinkedIn (search through your connections' contacts and request introductions).
Create a profile online.
You can promote yourself digitally with a dynamic web presence and a CV that companies can quickly download. To ensure that employers view your profile first, fill the filename and profile with numerous keywords pertinent to the job you're seeking (get inspiration from other people's CVs and shapes to help you codevelop the list).
So that as many employers as possible may quickly access it, use a PDF or other comparable format. Once your profile is complete, download and print it to ensure it appears the way you want it to.
Freelancing and self-employment in the UK
If you are eligible to work in the UK, you are also eligible to launch your own company or apply to become a self-employed freelancer. Check the prerevprerequisites users because you might need to apply for a business visa.
15.3% of the workforce in the UK was categorized as self-employed in 2021, according to the ONS. This is a little higher than the EU average.
Let's say you use its trading name to launch a company in the UK. In that situation, you register firm to firm as a limited company or a single proprietor. To be able to hire oneself as a director and have your business income recognized differently from your payment, you must become a limited company. You will need to file additional administrative paperwork and UK taxes.
Official Related Links You Need
You have the best Guide on Immigration, Education, and Employment details for you to Get more out of what you need to know, and it is all free of charge:
Get More Guide - https://bit.ly/ABROAD-IMMIGRATION-CENTER
Immigration - https://bit.ly/IMMIGRATION-CENTER
Education - https://bit.ly/EDUCATION-CENTER
Employment - https://bit.ly/EMPLOYMENT-CENTER
US Immigration - https://bit.ly/US-IMMIGRATION
Final Thought
The best way for Americans to find a job in the United Kingdom is by leveraging their skillset, networking with Brits, and following up promptly.
Once you've located a position in the UK, you must get your application ready. If you advance to the interview stage, you'll need to be prepared with information on what to anticipate during a British job interview, as well as what to do and what not to do.
UK job applications often come in one of two formats: a request for a CV and covering letter, or an application form (sometimes available online) with a personal statement where you need to show that you fulfill the person's requirements (which should cover the same areas as a personal statement).